What a marvelous three day conference! Agile Games 2013 was a blend of structured presentations and discovery style workshops. The 92 participants came from all over the USA, Canada, England, Switzerland, Belgium and Germany. In the closing circle, it was unanimous, we all want to come back again next year!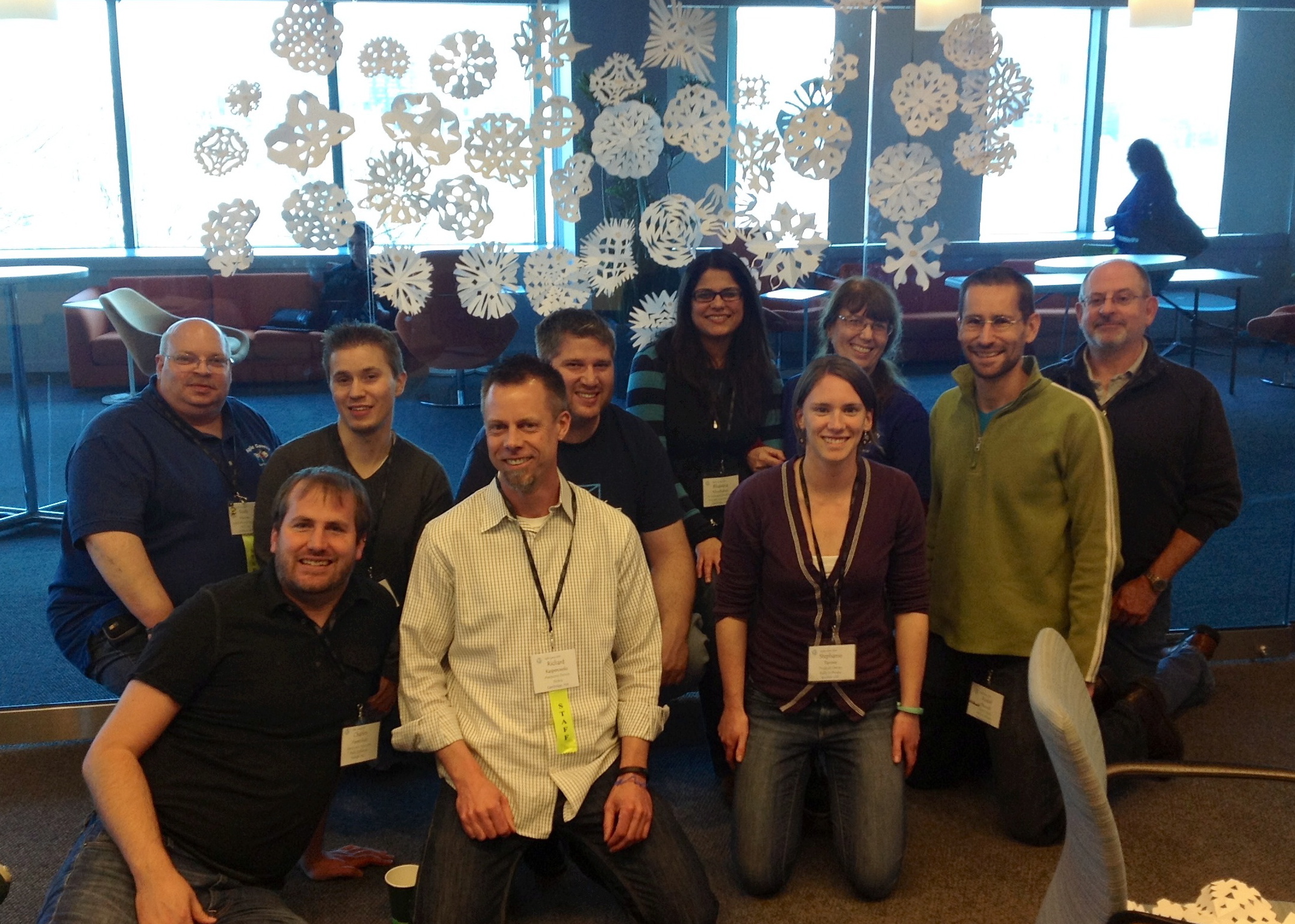 Lean Start Up Workshop at Agile Games 2013
One of the many new techniques I learned at Agile Games 2013 was the Snowflake Simulation. The workshop was designed and led by André Dhondt, of Philadelphia. Although I realize the value of simulations, I often hesitate to run them as they typically require significant preparation. However, the Snowflake Simulation not only takes next to no prep, it yields really powerful insights.
The set up is very simple. The participants are in a Lean Start Up and the customer, represented by two individuals, will pay up to $5 for each paper cut-out snowflake. They will also reject any snowflake that does not meet their aesthetic criteria. The customer is very rich. The teams have an unknown number of 3 minute simulations to make snowflakes,  limited resources and a few dollars in play money. You can buy more resources. You must keep some basic record of progress on a flip chart.
What fun! Even though we all knew better, the set-up predisposed us to behave in certain ways. By the time we began to eliminate those non-productive behaviors, we had wasted a lot of valuable time.
I can't wait to use this valuable simulation with a client! And I can't wait to see what Agile Games 2014 brings.
The annual Agile Games conference is sponsored by Agile New England.
games
,
lean start up
,
simulation